Thank you to all the participants and donors of the 20th Annual Super Bowl Splash!!!
***August 2020 Announcement***
New Summer Gear Now Available!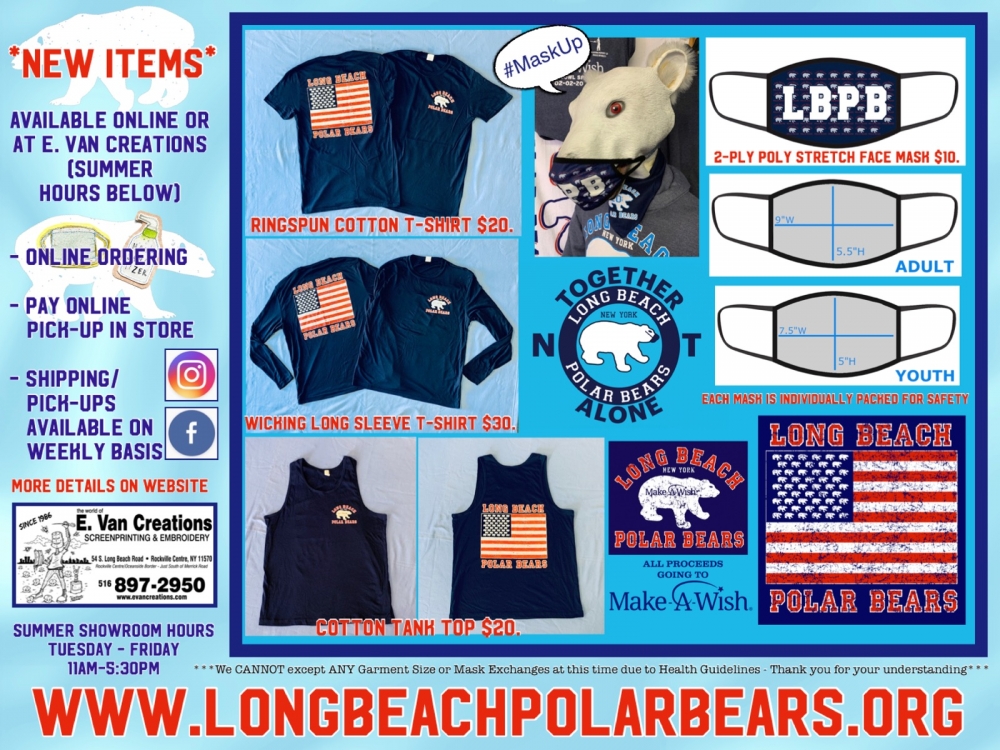 As the world continues to reopen with social distancing in place, we're reminded to take care of ourselves as well as those around us.
It can be hard to feel like you're making a difference while apart from friends and loved ones.
During difficult times like these, we're grateful to offer a sense of comfort and community to all our supporters, near and far.

With the summer upon us, we're releasing a few new (and highly requested!) items for purchase. They will be available for both online ordering and in store at E. Van Creations (summer hours below).
We will also be implementing a new weekly order system to expedite the packing process. Further details are available on the apparel page.
As always, thank you for your continued love and support!
And remember, we're all Together Not Alone!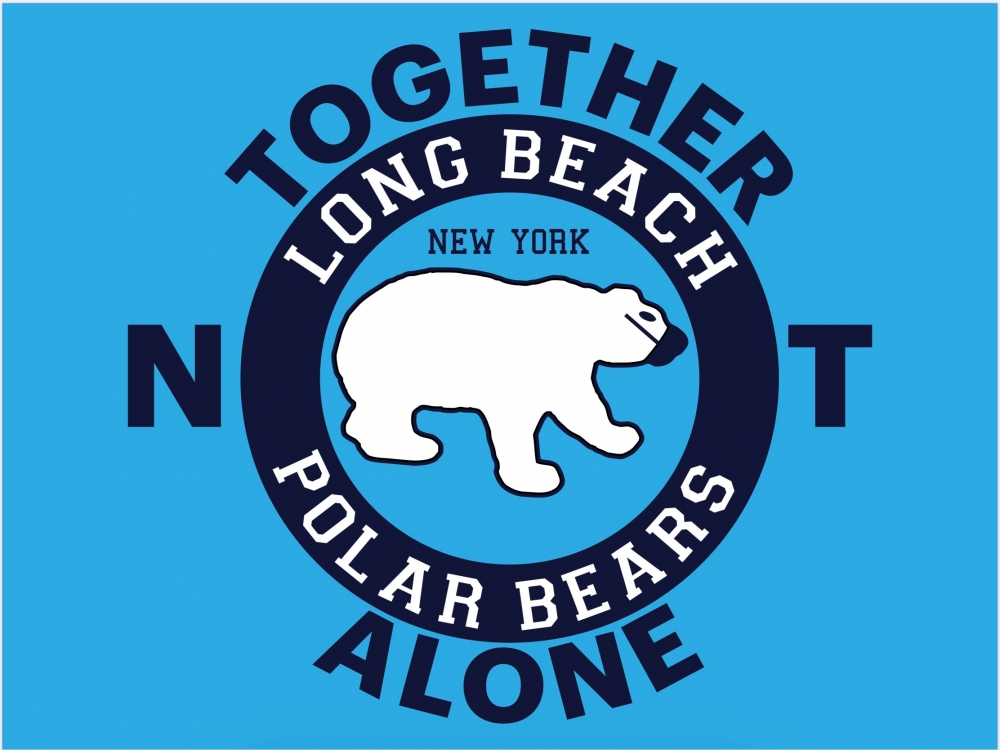 E. Van Creations - 54 S. Long Beach Rd, Rockville Centre NY.
Summer Hours - Tuesday - Friday, 11am - 5:30pm
Be sure to follow us on Facebook and Instagram for the latest updates!
We'll see you on the beach in 2021!
Since 2000, we have raised nearly $7 million to grant wishes of children with critical illnesses.
Thank you for your continued support!

The Polar Bears are motivated by camaraderie, a touch of madness and a common goal: To honor the memory of Paulie Bradley and to keep his young spirit alive in others.

The Annual Super Bowl Splash is held in honor and loving memory of young Paulie Bradley, who passed away at the age of 4 before being able to receive his wish. Through their annual, community-driven Super Bowl Splash, the Long Beach Polar Bears have helped to make hundreds of heartfelt wishes of children with critical illnesses come true.