2022 Long Beach Polar Bear Splash
Thank you for your interest in the 2022 Long Beach Polar Bear Splash!
The NFL may have changed their date, but we're so excited to be back on the beach this year we just can't wait! Join us on Polar Bear Sunday:
Sunday, February 6th!
2022 Polar Bear Gear Available Now!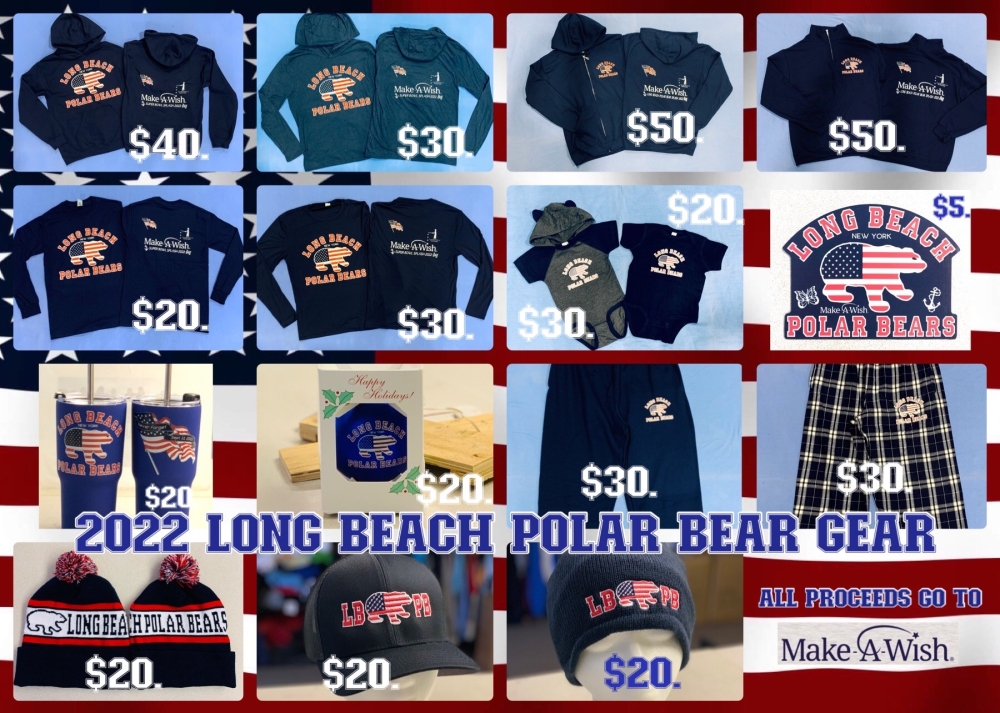 Need to shop for the holidays? Give the gift that gives twice this holiday season! Volunteers will be available the following Saturdays so you can gear up for the winter:

Saturday, December 4th from 10am - 4pm
Saturday, December 11th from 10am - 4pm
Saturday, December 18th from 10am - 4pm

Be sure to get your gear early! After Dec. 18th, the next Polar Bear Saturday won't be until January 8th, 2022!

The Long Beach Polar Bears would like to wish you and your loved ones a happy and healthy holiday season! And as always, thank you for your continued love and support!
E. Van Creations - 54 S. Long Beach Rd, Rockville Centre NY.
(closed for the holidays between X-mas and New Year's)
Polar Bear Hours - Saturdays, 10am - 4pm



The Polar Bears are motivated by camaraderie, a touch of madness and a common goal: To honor the memory of Paulie Bradley and to keep his young spirit alive in others.

The Annual Super Bowl Splash is held in honor and loving memory of young Paulie Bradley, who passed away at the age of 4 before being able to receive his wish. Through their annual, community-driven Super Bowl Splash, the Long Beach Polar Bears have helped to make hundreds of heartfelt wishes of children with critical illnesses come true.