About Us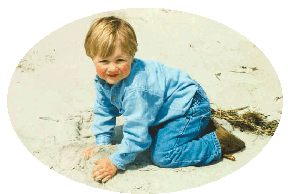 What would become the Long Beach Polar Bears started innocently enough on Super Bowl Sunday in 1998. Kevin McCarthy and Pete Meyers - decided it would be fun to jump into the Atlantic Ocean for a quick dip before the game. Stories flew around town about how much Kevin and Pete enjoyed their swim. (At least that's what they said!) Mike Bradley asked Kevin and Pete if they would like company on Super Bowl Sunday in 1999. They readily agreed, and Mike brought along his brother P.J. Bradley to join in the swim.
Patti and Mike Bradley had been searching for a fitting memorial to Paulie, one that would keep his loving heart and generous spirit alive for everyone. It was P.J. who asked: what if the annual Polar Bear Swim were to be a fundraiser for Make-A-Wish Metro New York??
We at Make-A-Wish are grateful that Kevin and Pete generously and enthusiastically agreed that it was a wonderful idea to turn their swim into a fundraiser for Make-A-Wish. So, on Super Bowl Sunday 2000 the Long Beach Polar Bear Club jumped into the freezing ocean with warm hearts, startled shouts and determination.
The rest is history.....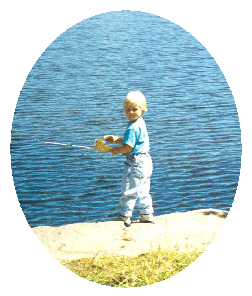 Paulie was an active, loving, happy three year old boy who dreamed of growing up to become a lifeguard on the ocean. He delighted in every summer day he spent on Monroe Boulevard Beach. Paulie was a passionate little boy who loved fun and never missed an opportunity to perfect his skills and ride his boogie board in the waves.
The Long Beach Polar Bears swim in Paulie's memory. Paulie did not live long enough to have his wish come true: to go to Puerto Rico and play on the beach. The Long Beach Polar Bear Swim is very special in that it makes wishes possible for other children living with life-threatening diseases. Paulie's spirit is especially alive every Super Bowl Sunday, when an ever growing community of family and friends join together to help make children's dreams come true through their support of the Make-A-Wish ® of Metro New York.
Most of all Paulie loved his family.
He passed over on November 16, 1997.
He was just four years old.